WHAT IS CROSSFIT?
World Class Fitness in 100 Words
Greg Glassman, the founder of CrossFit, described world class fitness in 100 words. Here are his six key principles - the tools we use to help you reach your goals, whether they are to look better, feel healthier, or simply, and most importantly, to have fun working out.
Eat meat and vegetables, nuts and seeds, some fruit, little starch and NO sugar. Keep intake to levels that will support exercise but not body fat.
Every successful training programme begins with nutrition. You get out of your body what you put into it and, without a solid understanding and commitment to improving your nutrition, no matter how hard you train, you will never reach your best level of fitness. At CrossFit 1864, we work with one of the top Nutrition Coaches in the UK to not just help you shed those few unwanted pounds, but to help you develop a solid understanding of the nutrition that you need to look, feel and perform to the best of your abilities.
Practice and train major lifts: deadlift, clean, squat, presses, clean & jerk and snatch.
Strength comes in a variety of forms, such as your ability to lift a max load for a single rep (absolute strength), or your ability to lift heavy loads over multiple reps (strength endurance).
Being both mentally and physically strong will make us better at CrossFit and any other sports we play, and will also keep us healthy and functional throughout our lives. We have tailored our strength programme so that every individual – from the absolute beginner to the intermediate athlete or the most advanced competitor – will be given the challenges they need to continuously improve their fitness.
BIKE, RUN, SWIM, ROW, ETC., HARD AND FAST.
Intensity is a key aspect of the CrossFit method; however, it's important to note that intensity is relative to each person. All of our programming is tailored so that anyone who steps in to CrossFit 1864 will know exactly how to train at a level that will suit their stage of development.
FIVE OR SIX DAYS PER WEEK MIX THESE ELEMENTS IN AS MANY COMBINATIONS AND PATTERNS AS CREATIVITY WILL ALLOW.
Keeping workouts varied provides your body with fresh stimuli to adapt in order to keep you progressing and improving your fitness, but most importantly, our constantly varied programming keeps your training fun and exciting!
REGULARLY LEARN AND PLAY NEW SPORTS.
Our newfound health and fitness helps us to take on challenges that we might have never thought possible. Applying our strength and skill to new sports forms part of CrossFit's 'functional fitness' model, as well as helping you to lead a happy and rewarding life.
At CrossFit 1864, we regularly host community events and Box Social where our members get the opportunity to test their fitness outside of the box. From obstacle courses to swimming, rock climbing to orienteering, this is a great opportunity to not only test your fitness, but also to spend a fun day out with a great group of people.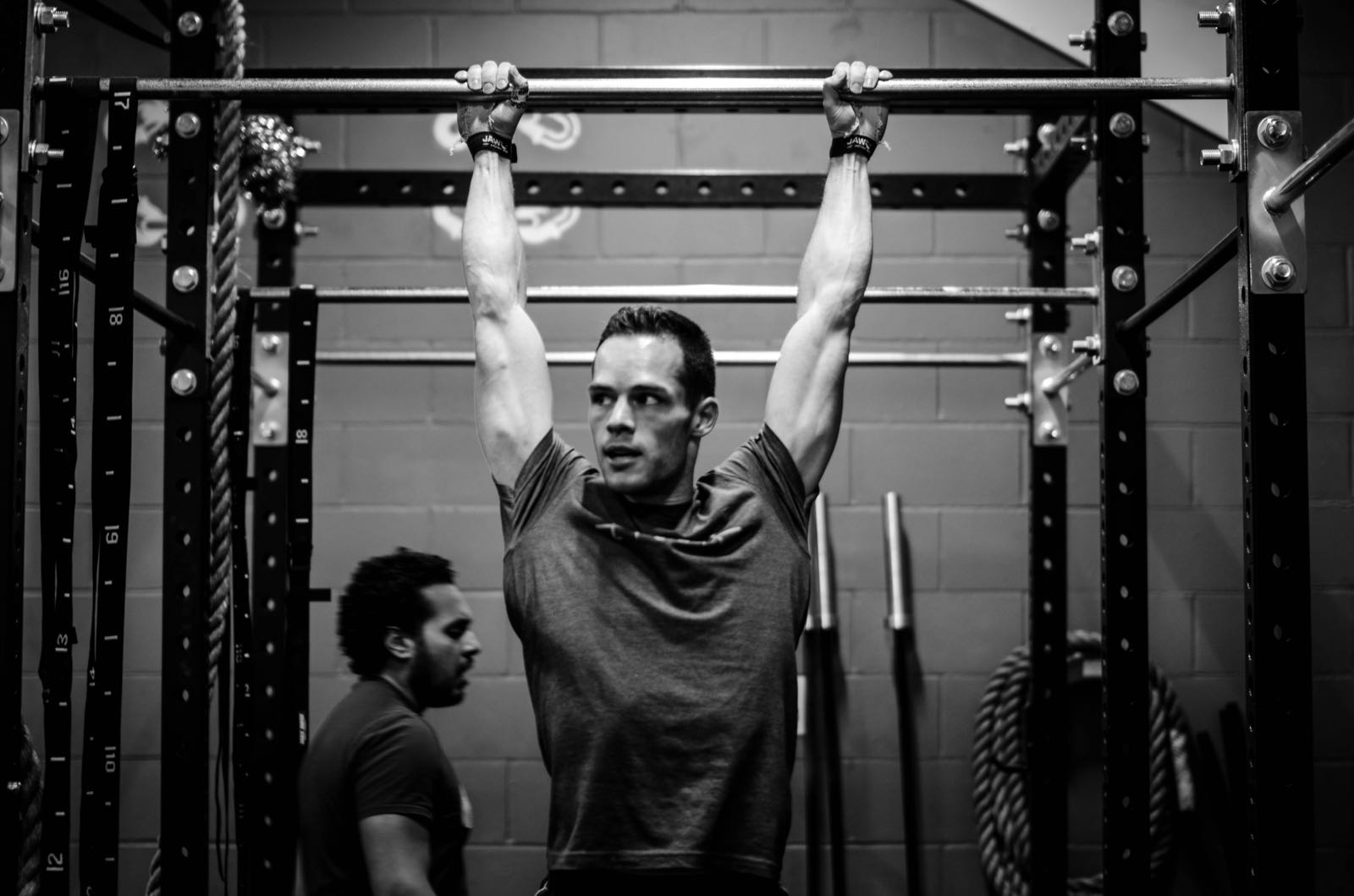 Find out how we use CrossFit to get you the results that you've been waiting for...